Dear Poolin users,
Poolin has now re-supported the function of settling in BTC for the following coins:
ZEC, LTC, DASH, BCH, ETH, DCR, DOGE.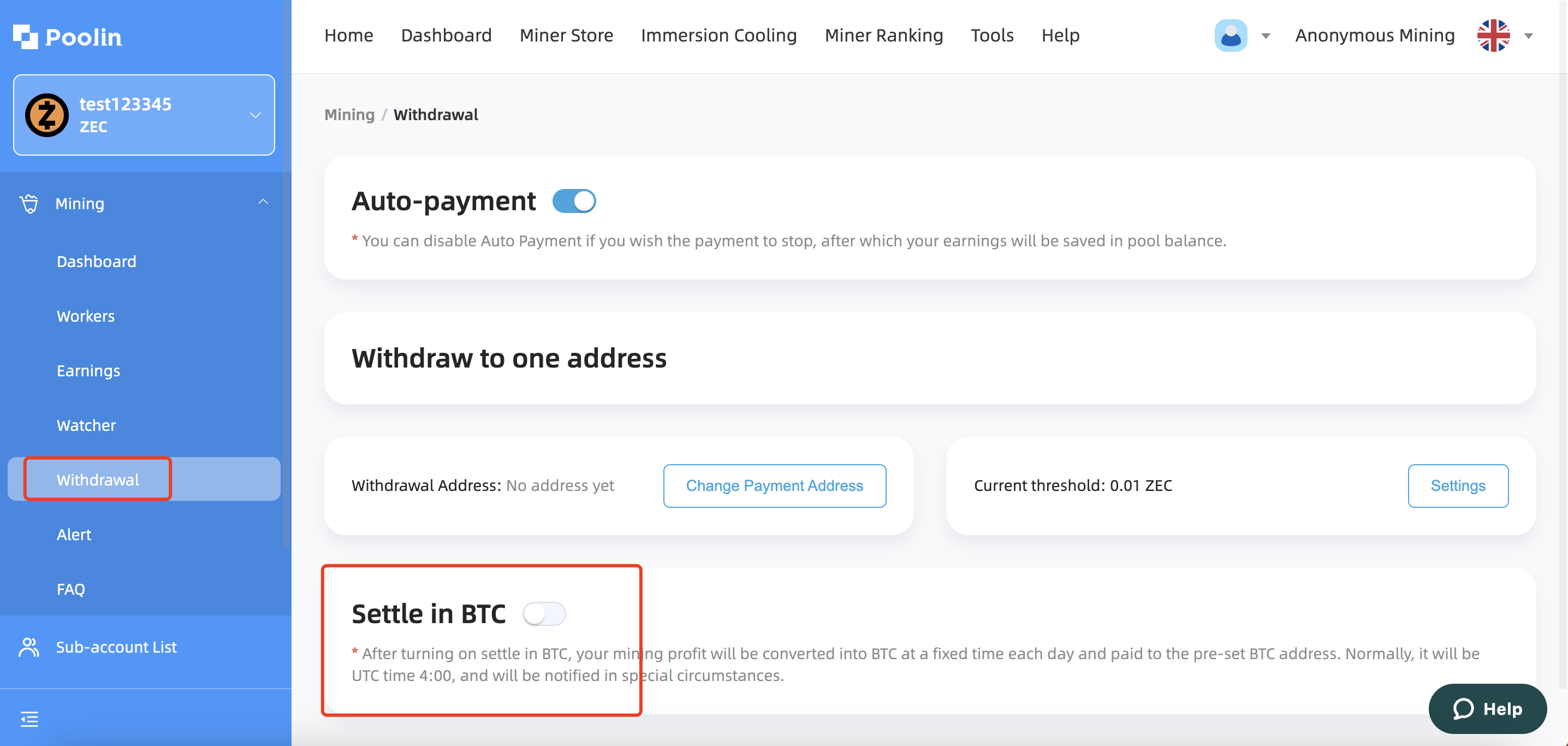 After turning on the "Settle in BTC" switch, your mining earnings will be converted into BTC at a fixed time each day which normally is 4:00 UTC time and paid to the pre-set BTC address.
Thanks for your continuous support to Poolin.
Poolin Team
December 22, 2022