In order to facilitate the management of miners, users usually set a fixed IP address, that is, static IP, to their miners after receiving miners and logging in to the backend of miners.
Steps to set static IP:
1. Search your miner's IP and visit its backend (for how to search the IP, please refer to tutorial "How to search your miner's IP?"). After logging in and clicking Settings under Network, you could view the following page.
IP in status: miner's current IP address
Protocol includes DHCP and Static:
DHCP: dynamic IP, that is, the miner will be randomly assigned an IP according to the connected network after networking
Static: static IP, that is, no matter which network the miner is connected to, the miner will be assigned a fixed IP address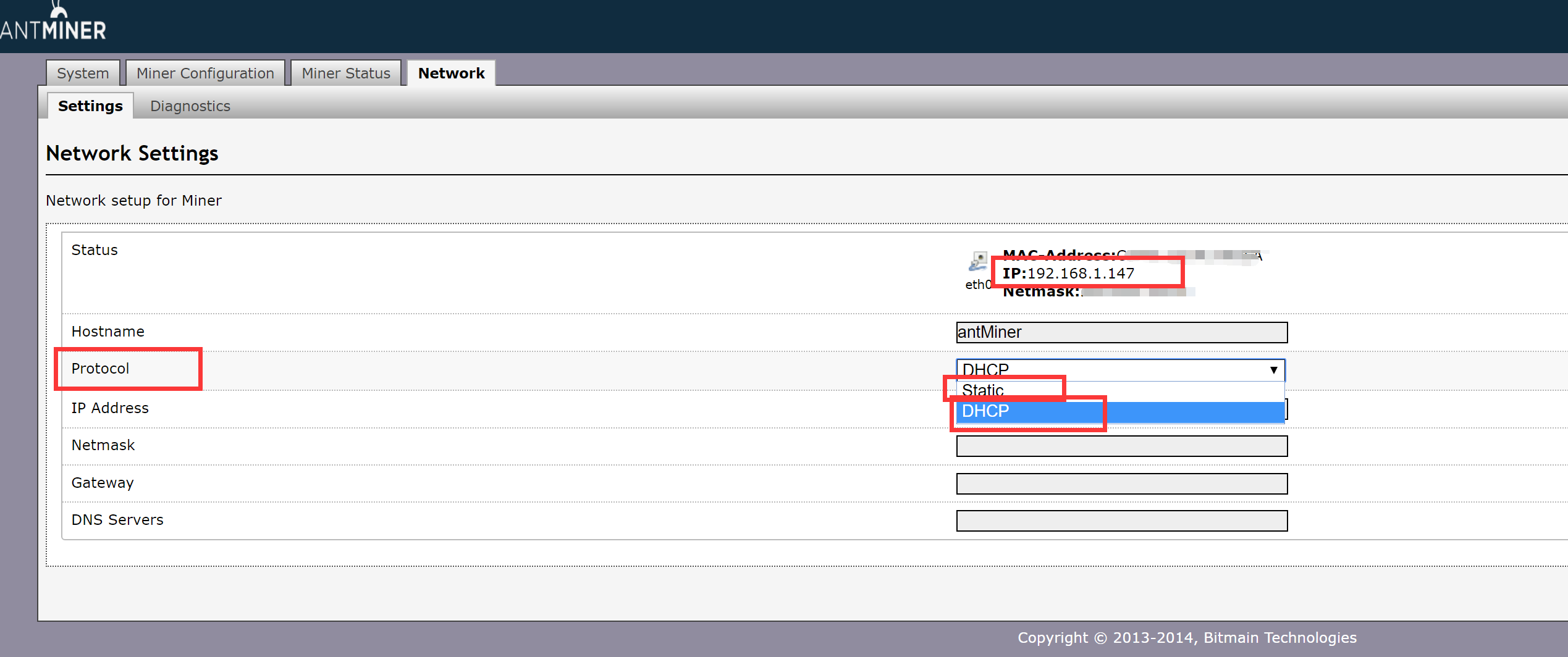 2. Select Static in Protocol and enter an IP address in IP Address. For example, you enter 192.168.1.200 (the original IP is 192.168.1.147) here. Click "Save & Apply" to save the settings.

3. Enter the modified IP address in the address bar of the browser, here is 192.168.1.200, you can log in to the background of this miner again.