Dear Poolin.com Users,
Binance exchange posted an announcement about SUSPENSION OF ALL CURRENCY'S DEPOSITS AND WITHDRAWALS on May 8th, 2019.
Due to this, part of customers' settlement may be affected. Details please check as follows:
1. For customers who are using Binance exchange to deposit mining profit, we highly recommend you to change your deposit addresses to other wallets or exchanges, so that you can continue to receive your mining profit daily. If you continue to use Binance exchange to deposit your mining profit, you will experience the situation of not receiving payment while the settlement status in pool is paid for about one week (please confirm with Binance customer support to check whether such deposits can be successfully deposited in your account after they restarted depositing)
2. For customers who are using the function of "Settlement in BTC", we will temporarily stop this service (except ETN). That is, from May 8th, all customers who have activated "Settlement in BTC" will not receive BTC payment but payment in the currency you mine. Time to restart the service will be updated when ready.
Binance announcement attached for your reference: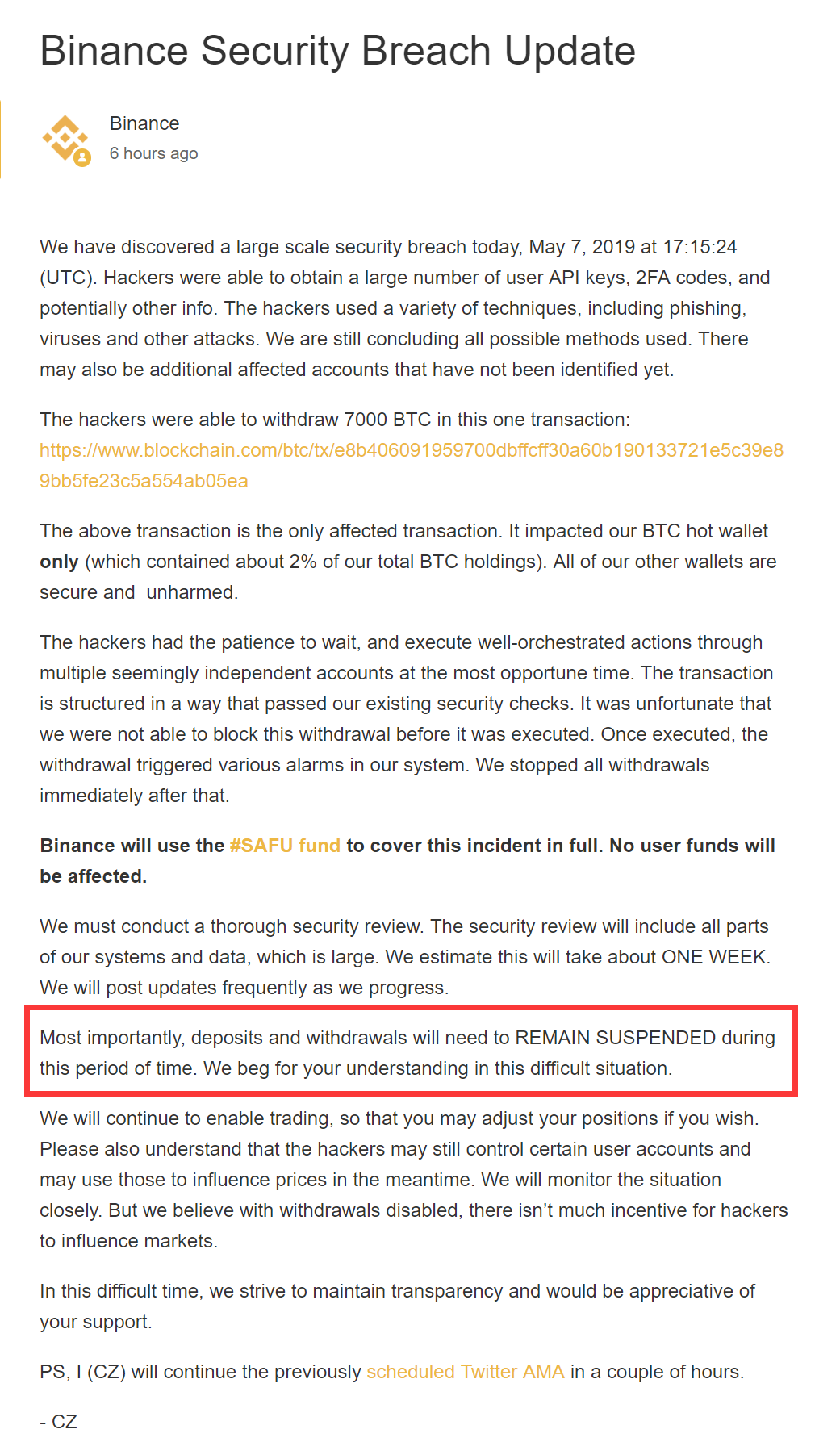 Thanks for your continuous support!
Poolin.com Team
May 8th, 2019