Good news! Poolin.com has activated VCash withdrawal on June 19th, 2019 and another news we just heard from VCash community was that its wallet app will be launched in this week (June 17th-June 23rd).
【What's VCash】
Block time: 10 mins
Block rewards: 50 Vcash, halving every 4 years
Total supply: 21 million
Proof of Work
Algorithm: SHA256
Website: https://v.cash/
Blockchain browser: https://vcash.tech/
【How to get VCash】
By Mining: You can get VCash by mining any currency in Poolin.com
VCash adpots merged mining alongside BTC, BCH and BSV, which means customers who are mining BTC, BCH, and BSV in Poolin can always get VCash bonus. And for customers who are mining other currencies except BTC, BCH, and BSV, you can get VCash bonus during May 23rd, 2019 to November 23rd, 2019, a period of wet season activity.
Through Exchanges: BitMesh.com AZEX.io Big.one cbx.one
【How to withdraw VCash in Poolin.com mining pool】
1. Register an account in BitMesh.com exchange and click VCash deposit to get VCash address.
VCash deposit address page in BitMesh.com:

2. Login poolin.com website (Application has not supported VCash address setting at this moment), for customers who are mining BTC, BCH and BSV, please click "sub-account manage", "setting", "merged mining setting", and then activate merged mining and set VCash address. You can refer to the following screenshots for details.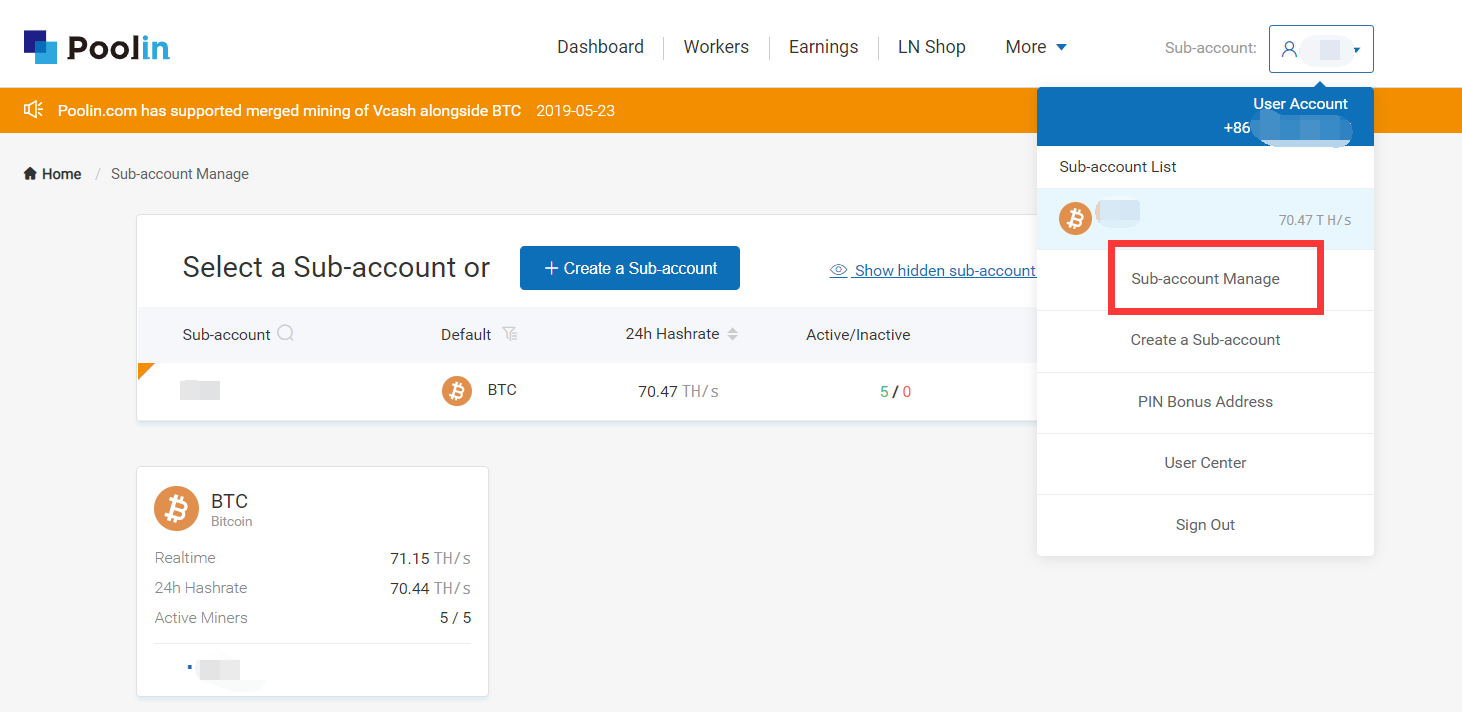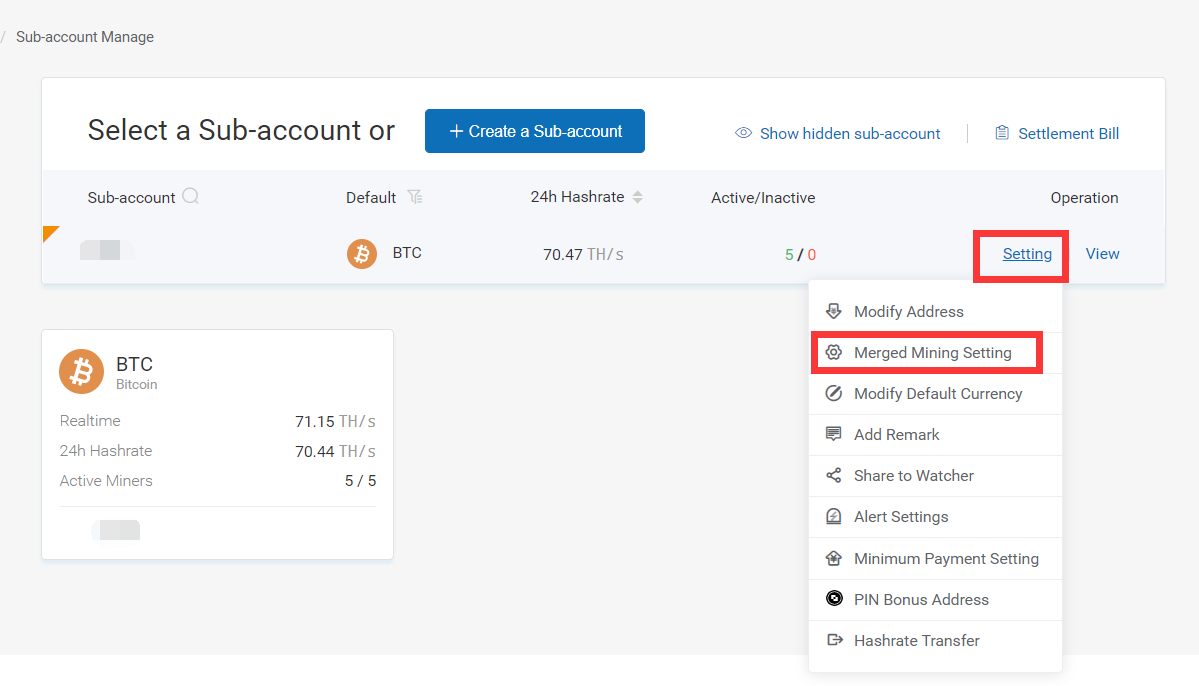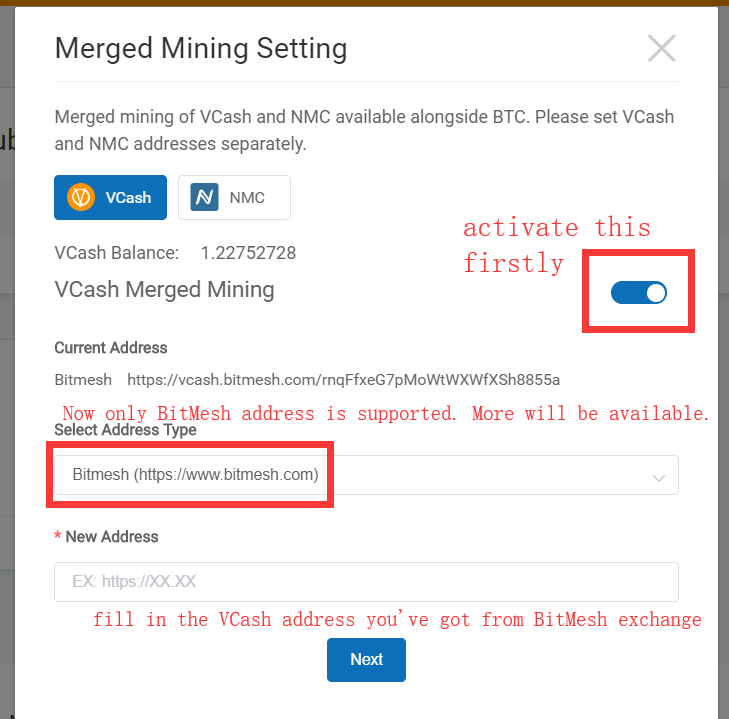 For customers who are mining ZEC, LTC, ETN, DCR, DASH and XMR, please click "sub-account manage", "setting" and then "VCash bonus" to set VCash address.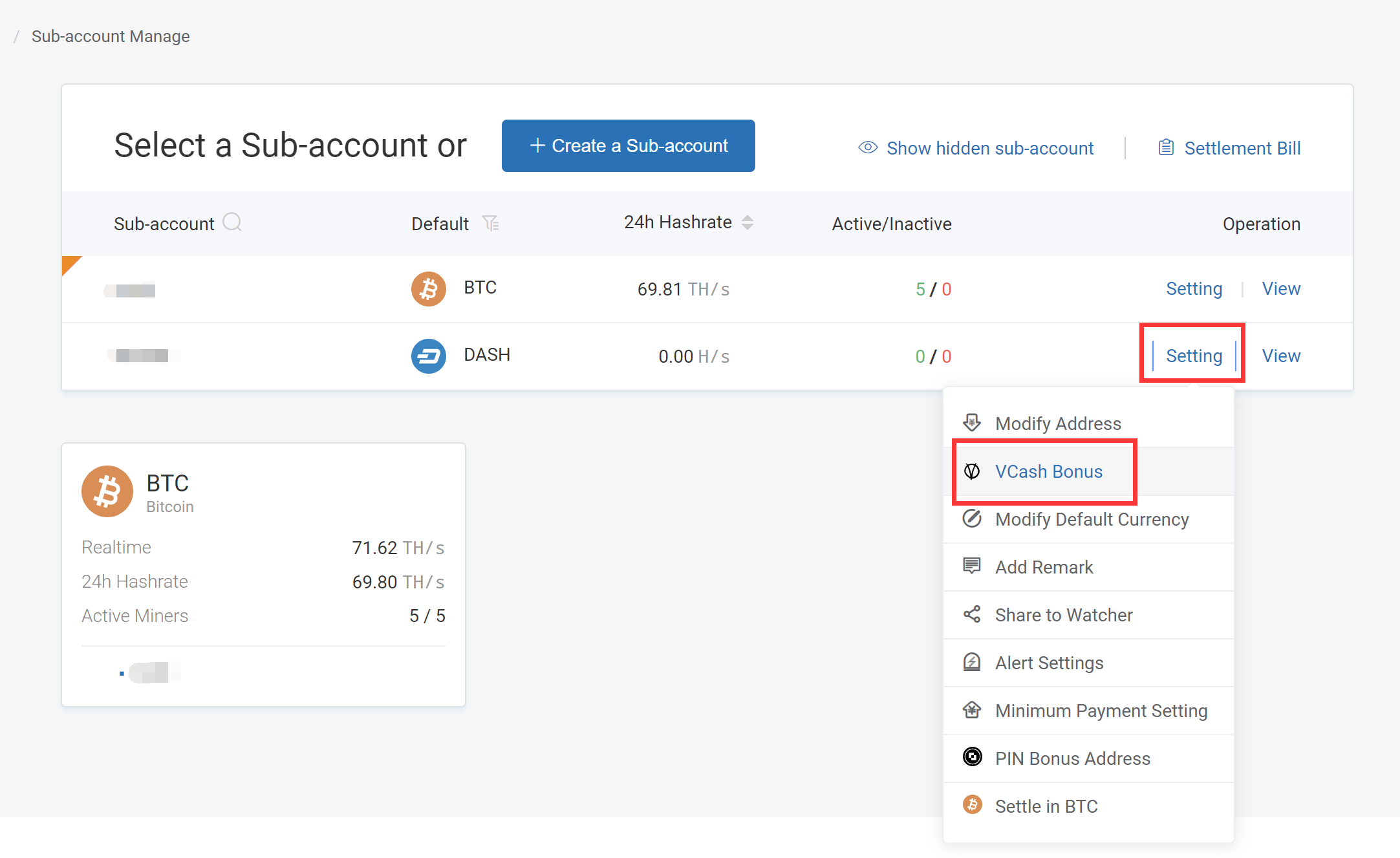 Withdrawal address of AZEX.io exchange and official wallet will be supported soon.
Please contact us if you have further questions.
Our email: support@poolin.com