Starcoin is a decentralized hierarchical smart contract network, which aims to provide a secure digital asset and decentralized financial operation platform, so that the blockchain can be applied in more fields with lower thresholds.
Basic Information for STC:
Max Supply: 3,185,136,000
Consensus mechanism: PoW
Algorithm: cryptonight-r
Official website: https://starcoin.org/en/
Starcoin Explorer: http://explorer.starcoin.org/
STC can be mined with Xmrig.
1. Visit Poolin website, www.poolin.me, register an account, and then create a sub-account with STC as default currency.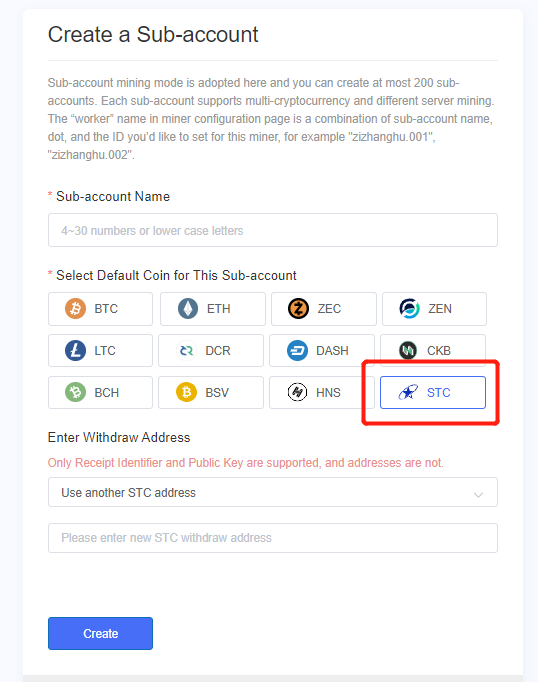 2. Download Phoenix Miner (as attached) and un-zip it.

3. Set up the miner application.
Right-click "start.cmd", choose "Edit"
Replace the "YourSub-accountHere" with your sub-account name you created in step 1.

4. Save and quit, then double click "start.cmd" again to start the mining.
If you have any other questions, please feel free to contact us via email: