Dear Poolin Users,
Due to the huge fluctuations in the price of cryoptocurrencies recently, the Mining Pool Account now supports the "auto-swap" fueature.
With this function, you can automatically convert your daily mining income into USDT according to a set ratio. This function can be turned on and off freely at any time, and the operation takes effect immediately.
1. Why use auto-swap?:
a. Users who want to hold stable currencies:
By setting the conversion ratio to 100%, the daily mining income can be fully converted into USDT, which is suitable for users who seek stability when the currency price fluctuates greatly.
b. Users who want to hold encrypted digital currency + stable currency:
By customizing the exchange ratio, such as 50%, the dual-holding of cryptocurrency + stable currency can be realized. So that no matter the currency price rises or falls, you'll gain some profit for sure.
2. How to turn on automatic exchange?
a. Set the receiving address to the Mining Pool Account in Dashboard page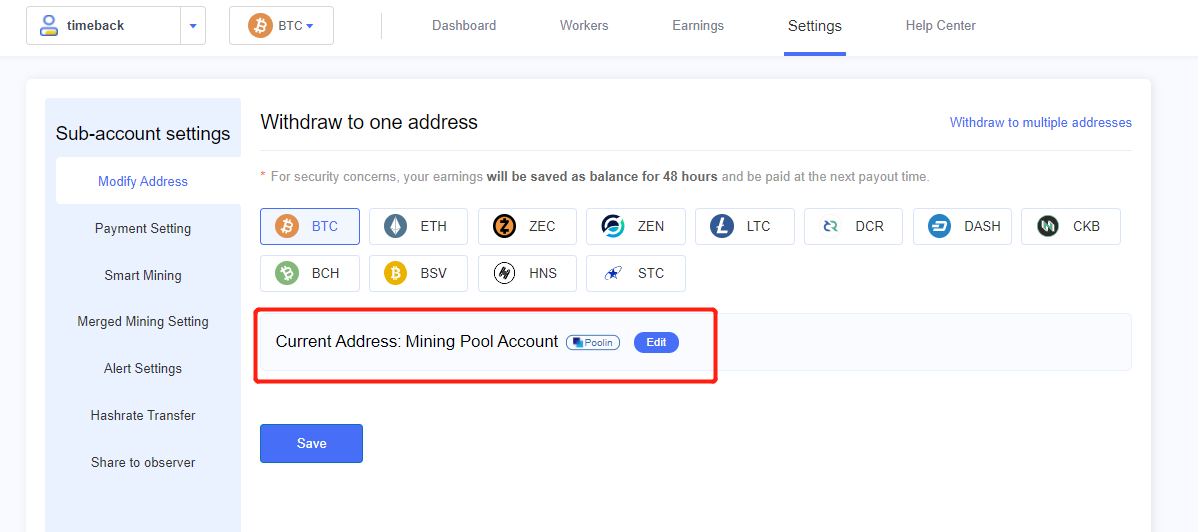 b. At auto-swap page, set a ratio, activate auto-swap in the settings and save.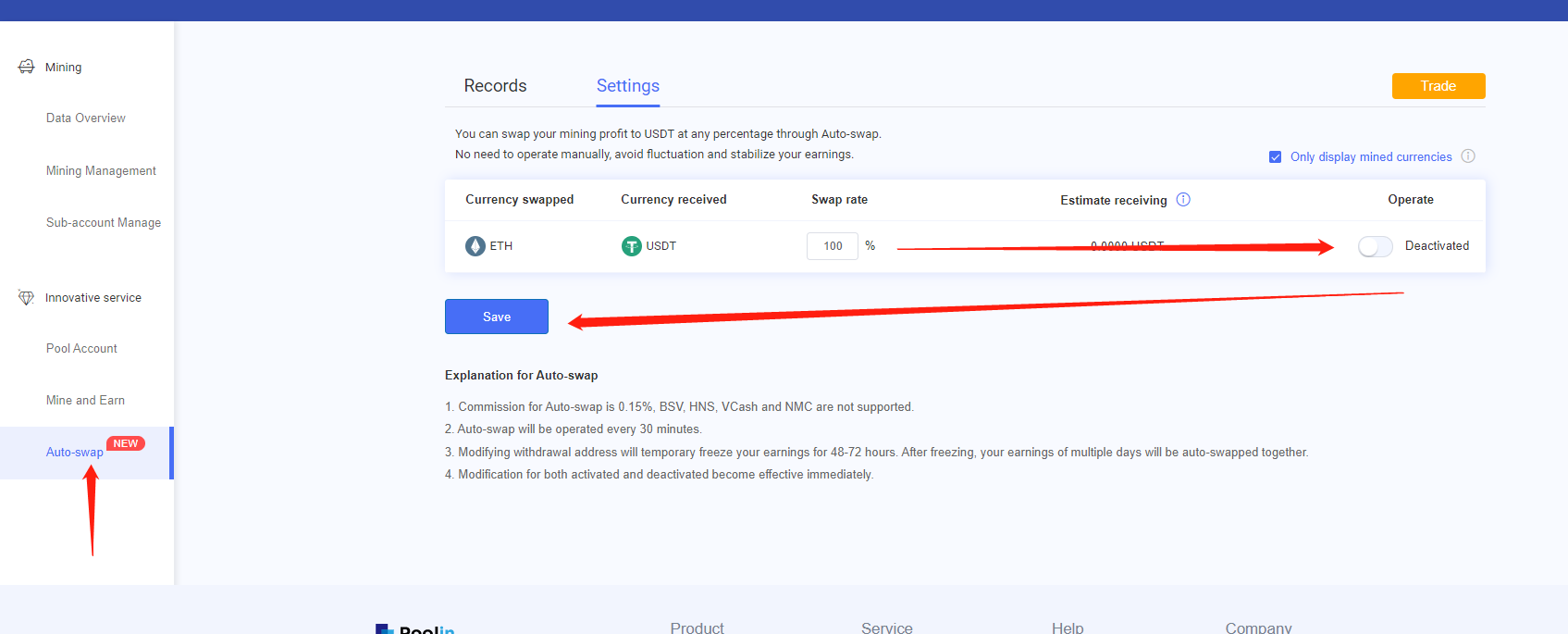 Please feel free to contact us if you have any problems.
Our email: support@poolin.com