Dear Poolin users,
To provide you a better experience, our team will upgrade several features next week, expected to be on June 8th. Please check the key points below.
Your mining revenue will then be displayed as Income and Payout.
The Income record is your mining income settlement information. This part retains the info of the old page, and will display information such as date, hashrate, difficulty, earnings, etc. For details, please see the following comparison of the old and new pages.
Old version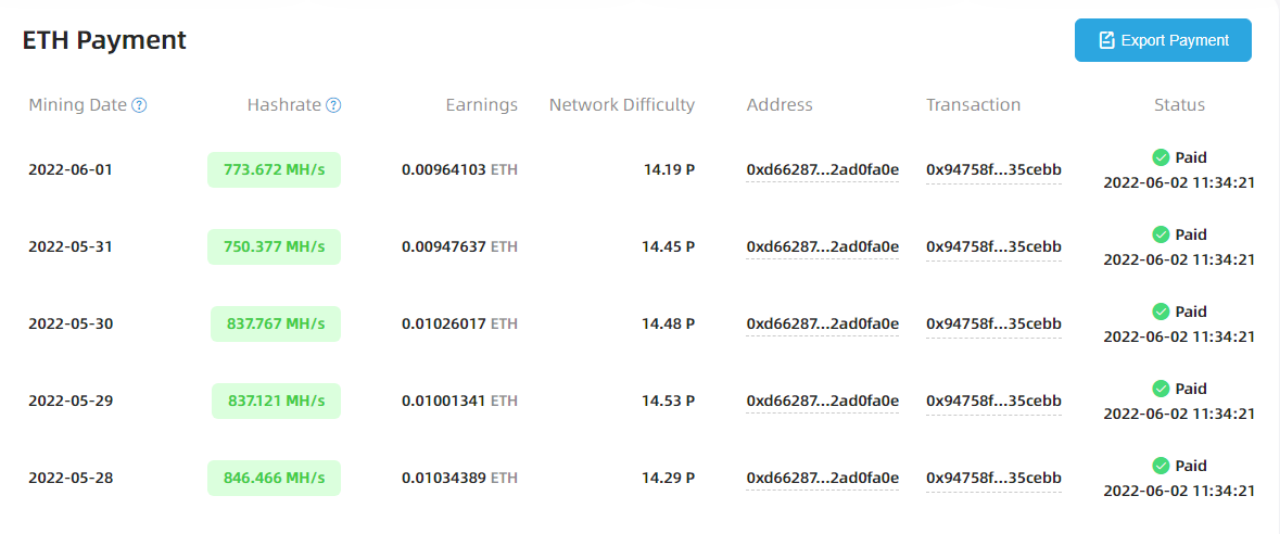 New version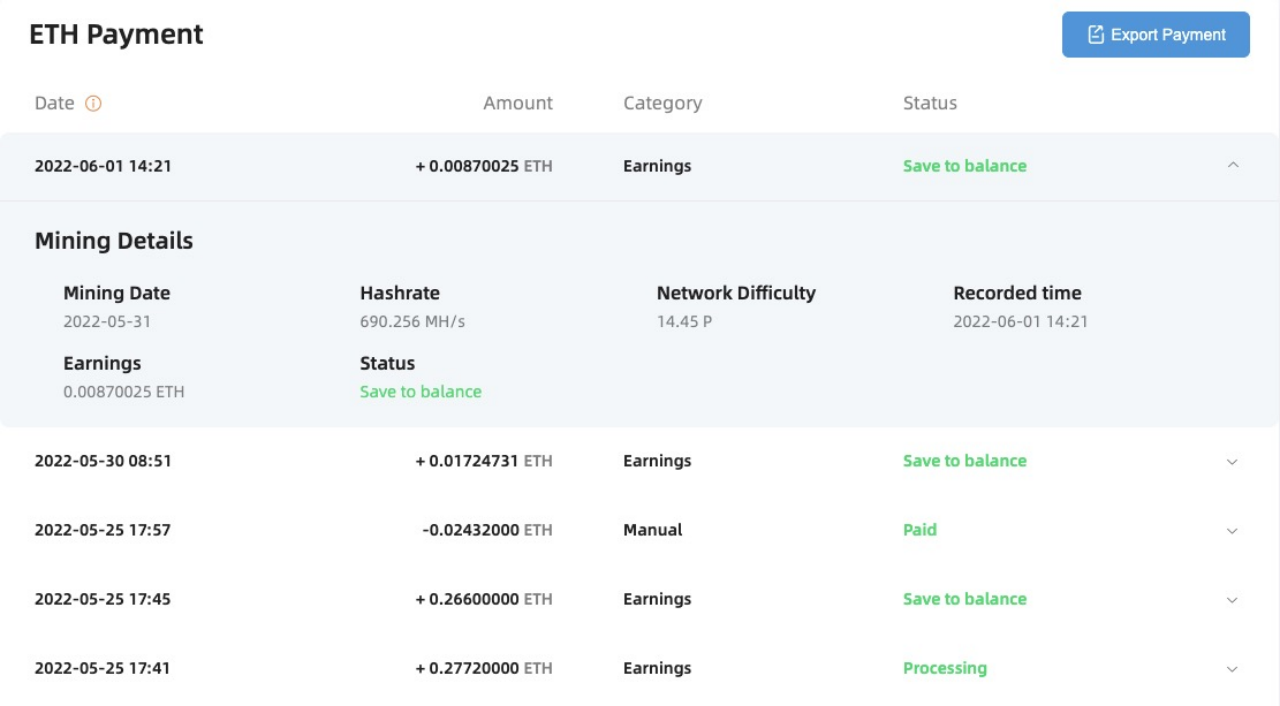 At the same time, in your earnings page, there will be a Payout record. The Payout record includes information of when, how, to which address your earnings are paid. For more information, please see the following screenshot.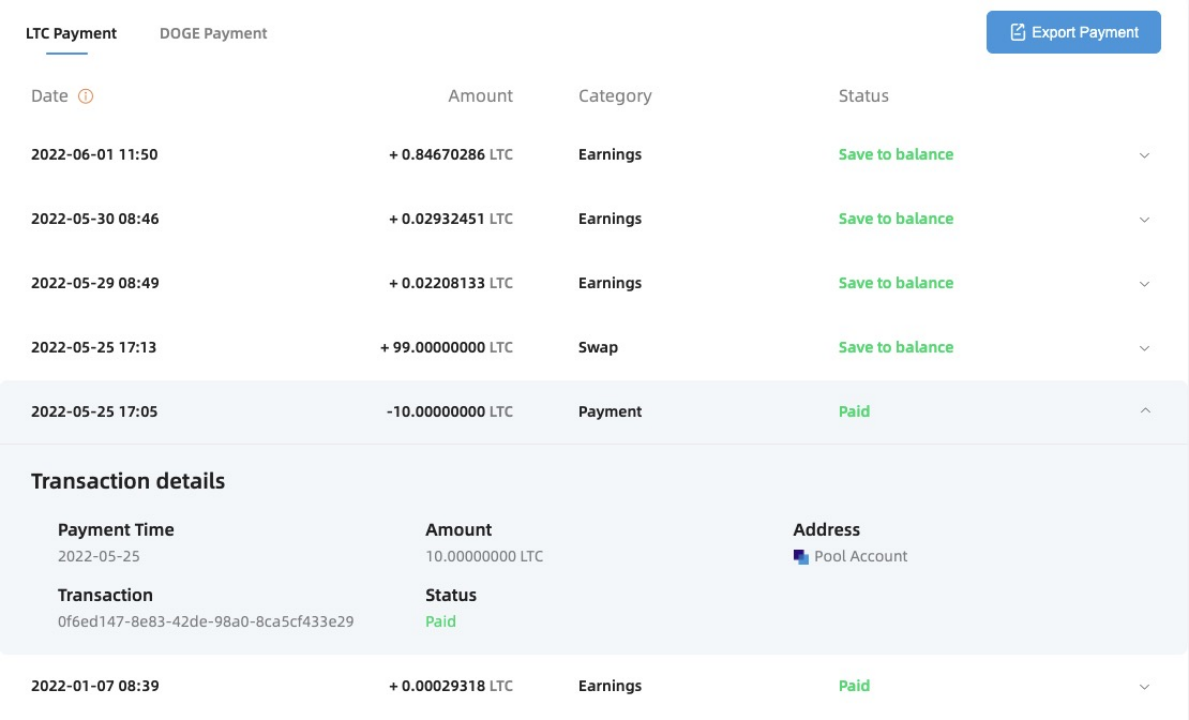 In addition, this upgrade will also be applied to the earning-split page.
Old version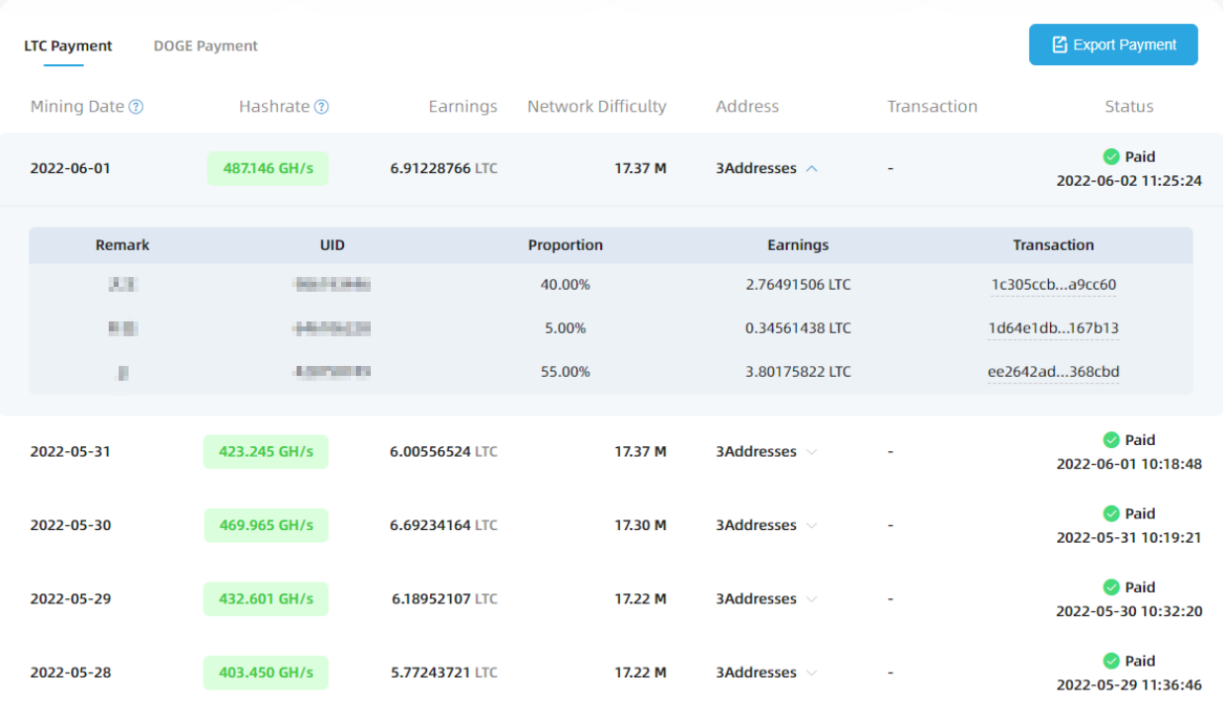 New version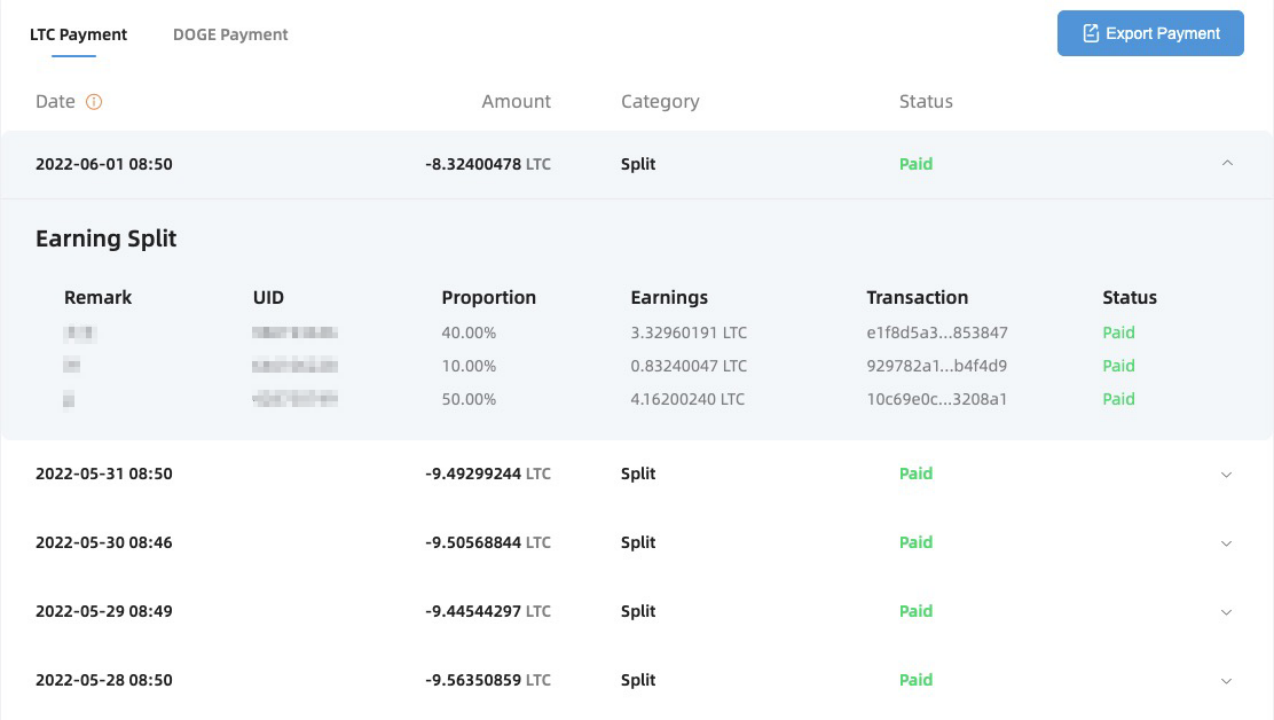 Note: The new version for Income and Payout will only be effective for the earnings information after the launch, the previous mining earnings will still be displayed in the old version of the page, and there won't be any changes.
Payment records for last 6 months will be shown
Payment records will be shown for last 6 months, instead of current 3 months.
Change of method for DOGE settlement in BTC
If you have enabled both DOGE settlement in LTC and LTC settlement in BTC, your DOGE, and LTC will be exchanged to BTC separately, instead of the previous DOGE being exchanged to LTC first and then all LTC being exchanged to BTC.
If you are using the API from Poolin, please check the updated API document in time. The document will explain the differences between the old and new versions, especially the changes in values. Please pay attention to the negative values appearing in the new version.
API document: https://documenter.getpostman.com/view/17982947/UV5cAFWQ
Both Web and App will go through the upgrade. If you are using App, please upgrade to the version 3.5.0 for iOS and version 3.4.10 for Android first. We will release compatible versions in 1-2 weeks.
Poolin Team
June 2, 2022