Poolin has launched the "Earning Split" feature, which can help you distribute your daily income to different accounts, and then solve your troubles of multiple transfers when splitting accounts.
1. Applicable scenarios:
a. When a group of people buy a mining rig in a joint venture while everyone has his/her own accounts, manually transfer the daily income to other accounts could be much inconvenient. With withdraw to multiple addresses feature, you can directly set the revenue ratio of each account, and complete revenue sharing at one time, which is much more convenient and quick;
b. When the owner of the mining rig wants to hosting his/her rig to the person in charge of a mining farm, the withdraw to multiple addresses feature can be used to directly pay for hosting fee from daily income.
2. How to activate withdrawing to multiple addresses?
a. First enter the official website www.poolin.me
b. Click to enter "Dashboard"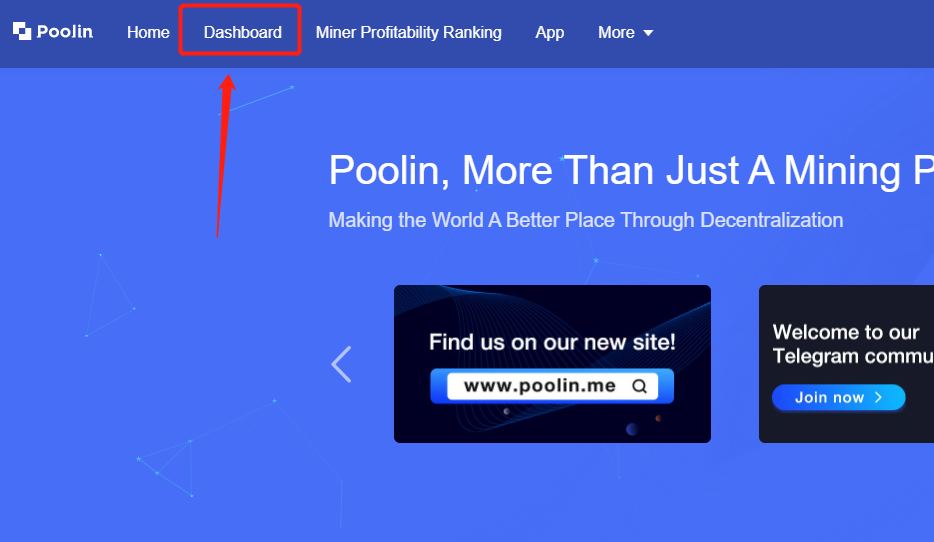 c. Click Sub-account Management at the left, click Withdrawal Setting at the right, and then you'll be able to see the Withdraw to multiple addresses button.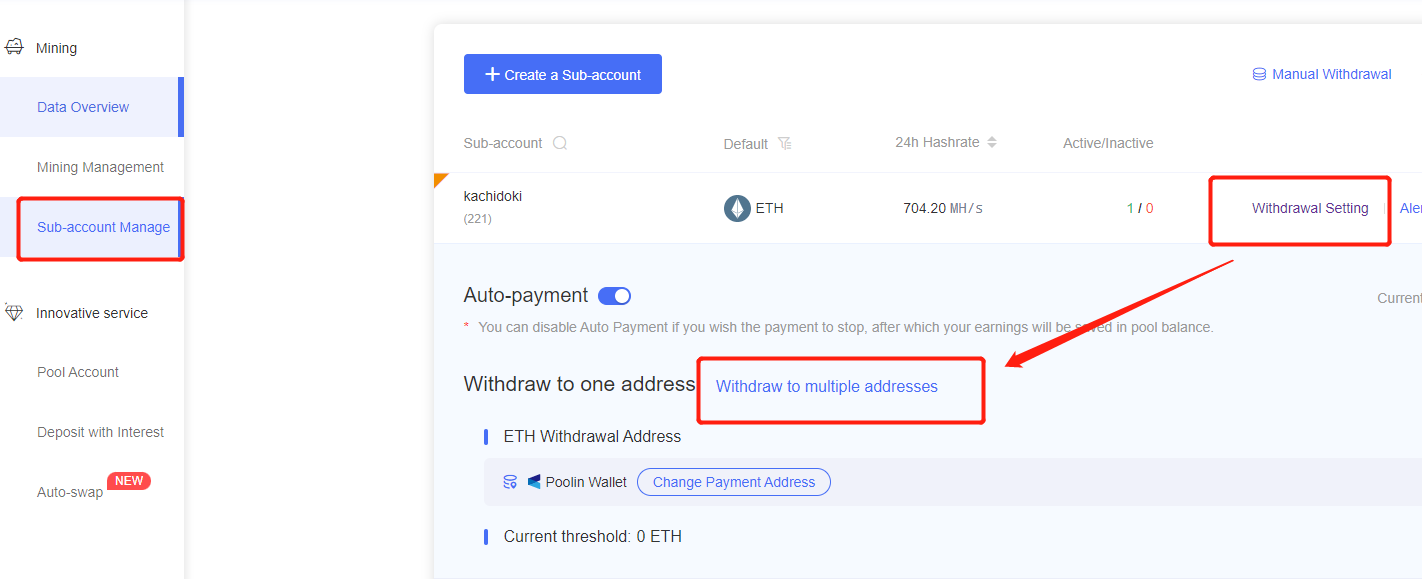 Please feel free to contact us if you have any problems
Our email: support@poolin.io