Dear Poolin users,
We've launched DCRN mining on Poolin, providing another choice for Blake-256 users. Follow the instruction and start mining now.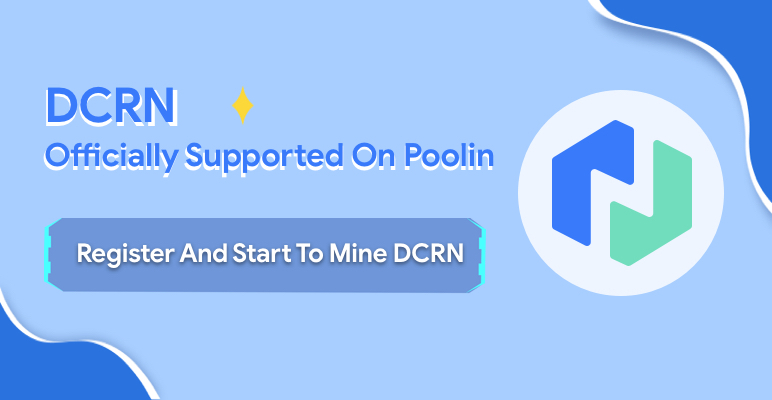 DCRN mining addresses:
stratum+tcp://dcrn.ss.poolin.com:443
stratum+tcp://dcrn.ss.poolin.com:1883
stratum+tcp://dcrn.ss.poolin.com:700
You need to register an account on poolin.com, and create a sub-account for DCRN mining. Please refer to the DCRN tutorial: https://help.poolin.me/hc/en-us/articles/8734475572761-Tutorial-for-DCRN-Mining
Basic Information for DCRN:
Max Supply: 21,000,000 DCRN;
Consensus mechanism: 60%PoW, miners receive 60% of the block reward;
Algorithm: BLAKE-256;
Block Time: about 300 seconds;
Block Reward: 5.823 DCRN;
PoW Reduction Rule: The block reward reduces by a factor of 100/101 every 6,144 blocks;
Official website: https://dcrn.xyz/
For more information on DCRN mining configuration and support, please join our Telegram community: https://t.me/poolincommunity
Thank you for supporting us!
Poolin Team